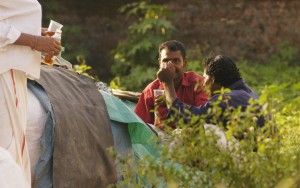 Sureksha De-Addiction Center,
3/233B, Nedungadi Gardens,
Vandipetta, Nadakkavu Post,
Calicut- 673 011

Sureksha is a pioneer institution that attends to the treatment and rehabilitation of those addicted to alcohol and other narcotic substances. Started on March 13th 1992 with the support of the Ministry of Social Justice and empowerment, Govt. of India, Sureksha was awarded the best dedication centre of Kerala by the Anti-Narcotics council. In its 18th year of service, Sureksha is now a full-fledged de-addiction centre, offering in-house treatment facilities.
The institution provides free treatment to persons who are addicted to alcohol and narcotics. The treatment aims primarily at a total abstinence from alcohol and drugs. It helps to make positive changes in the behavior and attitude of those persons by helping them to identify the areas of necessary changes and risk factors of relapse by developing positive coping skills, strengthening interpersonal relationships, developing healthy work ethics and a sustained recovery through follow-up service.
Both in-patient and out-patient treatment is offered by Sureksha. In patient treatment extends for a period of 31 days in a batch system. Detoxification followed by psychological treatments is also given to patients. Counseling sessions are also provided for patients. Group therapy, family therapy and support therapy are also conducted.
Patients of Sureksha are given compulsory follow-up treatment, after their discharge. The treatment could go on for two years. In addition, problems related to addiction are assessed and patients are motivated to participate in the treatment process. Peripheral de-addiction campaigns are conducted in and around the locality. Apart from awareness programs against substance abuse, Sureksha also conducts exhibitions.
A total of 689 patients were treated in Sureksha in year 2010. 228 of these were in-patients while 461 were out-patients.